Our Philosophy
To enhance your quality of life by fostering effective communication skills.

To promote learning through improved language and literacy skills.

To boost your confidence through developing skills in social interaction.

To collaborate with families, schools and other professionals to achieve the best outcome for clients.
Our Team
Louise Rowland
Senior Speech Pathologist (BAppSc(SpPath), MSPAA, CPSP)
Louise has been a practising Speech Pathologist for more than 25 years, having experience working in Community Health, hospitals, schools and private practices.
Louise is a specialist in working with children who have hearing impairments, and has lectured at Melbourne University in the Deafness Studies Unit, discussing the normal development of language and phonology for deaf children.
More recently Louise has focused on children and young adults within the Autism Spectrum and with other language and learning issues.
She loves seeing the people she works with change & grow and is passionate about connecting with parents, helping them to understand their children's strengths/weaknesses and encouraging them to participate in the intervention process.
Lauren Hart
Speech Pathologist (BH Sc, M Sp Path, MSPAA, CPSP)
Lauren is a Speech Pathologist who enjoys working with pre-school and school aged children with speech and language difficulties. Her interests include children who present on the Autism Spectrum, childhood apraxia of speech and those with literacy difficulties. Lauren has experience working in the public health sector, schools and in private clinics.
Lauren enjoys working with a wide range of clients; not only providing them with the skills to achieve their full potential, but watching them grow in confidence in all areas of communication and academic studies.
She enjoys working within the team environment learning from experienced clinicians as well as learning from each of the individual clients she sees.
Sharron Lane
Business Manager (BA(SocSc), MA(Soc Res))
Sharron loves supporting the work of Louise & the team, getting a kick out of watching the children's confidence increase within weeks. She also loves to see families becoming more relaxed as their children receive the help they need.
Sharron believes it's great being involved in a business that makes such a difference to people's lives.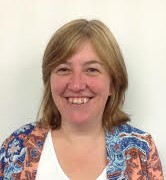 Michelle Swift
Allied Health Assistant (B App Sci
( Biology)
Michelle previously worked in medical research as a laboratory technician, and is currently completing a Certificate IV in Allied Health Assistance (Speech Pathology).
As someone who has a family member who has experienced the frustration of a language and learning difficulty, Michelle understands the challenges that individuals and their families face when dealing with communication difficulties.
She loves the daily interaction with families at the clinic, and watching children grow in confidence as they develop their communication skills.
Jerusha Ho
Speech Pathologist (BHSc, MSp Path, MSPAA, CPSP)
Jerusha is a Speech Pathologist who enjoys enabling children to communicate effectively and confidently in all areas of life. She has experience working with the Department of Education and private institutions in schools and working privately with parents and children. Jerusha has experience working alongside children in the areas of speech, language, fluency, pragmatics, and literacy. She has been developing a growing interest in working with children with an Autism Spectrum Disorder and children with literacy and fluency difficulties. Due to her background of growing up in Singapore and having lived in Melbourne for the past decade, she also enjoys working with multicultural families and is proficient in Mandarin.
Jerusha loves seeing children grow in confidence as their communication skills develop and reap the benefits of their hard work. She also enjoys partnering with parents and seeing them encourage and support their child in achieving their goals.
She loves the down-to-earth environment and value placed on learning at Speaking of Learning... It ensures that we are always developing as professionals and that we give the children our best.
Valerie Hoe
Speech Pathologist (BH Sc, M Sp Path, MSPAA, CPSP)
Valerie is a Speech Pathologist with a passion for seeing children and adolescents thrive in all aspects of life. She has experience working in Community Health, schools and fluency clinics. Her experience includes working with children who have speech, language, fluency and literacy difficulties.
Valerie loves seeing children grow in confidence as their communication skills develop.
She is passionate about working collaboratively with families and schools to ensure intervention that is tailored to each child.
Valerie loves the nurturing environment at Speaking of Learning as it provides all those involved with the support and care they need.