Archive for category: Speech Pathology At Home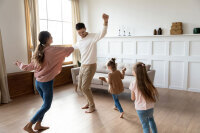 Are you a parent who gets stressed-out home-schooling your children and juggling other responsibilities (work, cooking, house chores, the list goes on…) during this stay-at-home period? Here are some tips on how we can get moving within the current constraints, be it the colder weather or the lockdown restrictions. Hope you'll find them useful!
...
read more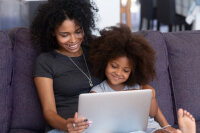 It's tough as an adult to occupy our time when required to be at home for weeks on end. A walk or two might get the jitters out, along with numerous cups of tea to sip on to pass the day away. But, we manage, right?
...
read more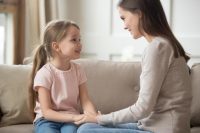 This can be a stressful, challenging time for parents with children with additional needs as well. However, I would like to reassure you that there are many things that you can be doing to help your children develop their communication skills at home. Yes, that's right, you don't have to have a degree in Speech Pathology to be your child's best therapist during this trying time!
...
read more
Meet Our Speech Pathologists: Eve
My name is Eve and I am a Speech Pathologist who joined the Speaking of Learning team in May 2019. I am very glad to be part of a supportive, compassionate and experienced team of therapists.
I was drawn to study speech pathology because I believe that communication is a basic human right, and every person deserves to have a voice to express their wants and needs.
I feel very privileged to be a small part of my client's communication journey. My goal is to give my clients the tools they need to participate meaningfully in their families and communities, either through verbal speech or alternative and augmentative communication (AAC).
I am passionate about building the capacity of parents and educators in supporting children with communication difficulties. My special interests include working with children with an Autism Spectrum Disorder, bilingualism, and stuttering.
During my spare time, I enjoy playing the piano, watching documentaries and also making bread (a new skill I have developed during this period of isolation). I look forward to seeing you all soon.